Robby Bear
Residential/Commercial specialist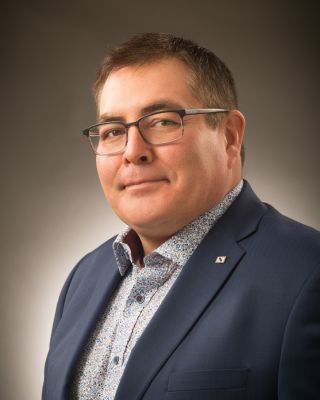 306-641-4977
My family has been blessed to reside in the community of Yorkton for over the past 20 years, where my wife Avery and I have raised four awesome children and a black lab named Kobie that has a passion for popcorn and cheezies. Our family enjoys recreational activities such as boating, fishing, hiking, biking, golf, and I still enjoy getting on the ice to skate with the old-timers.
I was raised in small town Whitewood Saskatchewan and am a proud member of the Ochapowace First Nation. Growing up in Yorkton, I attended the Yorkton Regional High School and was also honored to be part of Yorkton's SJHL Hockey team , the Yorkton Terriers.
Having strong ties to the Community of Yorkton has always been important to me and my family. While working in postitions of business management and consulting, I have also been able to participate effectively as a Board of Director for three terms with the Yorkton Chamber of Commerce, three terms with the City of Yorkton Appeals Board, part of the Yorkton Terriers Allumni, as well as privileged to participate in a number of other community events and activities.
I have graduated from the University of British Columbia's Sauder School of Business, which provided me with certification in Residential, Commercial and Farm Real Estate. I have also attended the University of Regina and the University of Saskatchewan in extended studies in Legal Concepts related to lands, as well as Business and Lands Management.
I look forward to a long relationship with RE/MAX Blue Chip Realty, as they have a proven record of high standardss and excellence in servicing the community.
With my extensive network and understanding of the local market, I look forward to meeting with you in the future to answer any questions you may have about the RE/MAX team and how we can have you better equiped to make a smart and informed real estate decision.
Please contact me at RE/MAX Blue Chip Realty to assist and support you during your next real estate transaction.
---